Episodes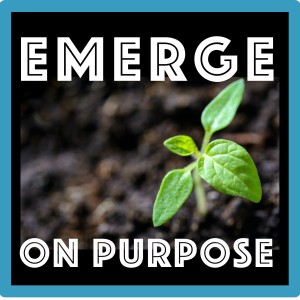 Thursday Apr 14, 2022
Thursday Apr 14, 2022
THIS PODCAST IS FOR YOU IF:
If you find that prospecting keeps getting pushed to the side...your time is filled with client calls, fire fighting, salesforce tasks, but you never quite get to the cold prospecting activity, this is for you.
Pete and Lindsay will discuss 4 'hacks' to stay proactive with top of funnel activity. Listeners will understand how to:
develop the proper mindset to 'fail forward'
define money-making behaviors
calendar hacks and more!
Podcast Outline:
0:00 Intro
1:42 Solving the Riddle of Proactive Top of Funnel Activity
4:34 Know Your Why and Stop 'Shoulding' on Yourself
10:02 Know the Measurables Your Need to Hit Your Number
14:25 Planning Meets Action: Create, Track, Adjust
19:06 Sandler Success Triangle
Sandler SaleFish Excels at Sales & Sales Management "How-Tos"
Are you responsible for building a robust pipeline and hitting a monthly quota? Do you feel stuck on how to connect the dots? We at Sandler SaleFish excel at the "how tos" in sales and sales management. Book a discovery meeting with us today. A Discovery Meeting is a simple exchange of information to determine fit. A discovery between two parties, Nothing more.
We've helped thousands of purpose-driven sales leaders just like you to shorten sales cycles, consistently meet sales forecasts, and roll-out proactive business development behavior plans that work.
Go to salefish.sandler.com/book-a-call.
Until then – keep climbing!