Episodes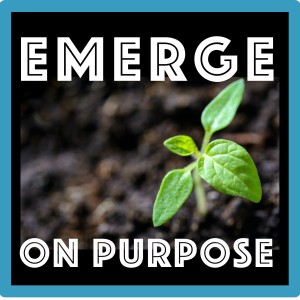 Tuesday Sep 27, 2022
Tuesday Sep 27, 2022
THIS PODCAST IS FOR YOU IF:
You find yourself delaying action, over-thinking, getting stuck in analysis paralysis, or lacking the "guts" to take action in your career or personal life - this podcast will provide you with tips and tricks to Observe-Orient-Decide and Act in a manner that is consistent with what you want. IF you are always seeking to sharpen the saw when it comes to making faster, efficient and more informed decisions - TUNE IN!
0:00 Intro
1:35 What is the OODA Loop and How Does it Relate to Sell?
3:30 How Decision Making Plays Out on a Battle Field
8:10 The Keys to Observe and Orient to Put Yourself in the Position to Win
10:55 Where we Miss the Mark in Real World Situations (not listening)
13:45 OODA Loop Applied to Leadership
20:00 How to Stay Flexible during Pressure Situations
21:30 Mastering the OODA Loop in Sales Pete, Lindsay and Rich will discuss: -how to prevent analysis paralysis and ACT! -leverage active-listening in sales and leadership roles to be a stronger team -using the OODA loop to promote a culture of continuous improvement -allowing your team to fail forward - you'll either win or learn!
SaleFish LLC | Sandler Training Excels at Sales & Sales Management "How-Tos"
-Are you responsible for building a robust pipeline and hitting a monthly quota?
-Do you feel stuck on how to connect the dots?
We at Sandler SaleFish excel at the "how tos" in sales and sales management. Book a discovery meeting with us today. A Discovery Meeting is a simple exchange of information to determine fit. A discovery between two parties, Nothing more. We've helped thousands of purpose-driven sales leaders just like you to shorten sales cycles, consistently meet sales forecasts, and roll-out proactive business development behavior plans that work. Go to salefish.sandler.com/book-a-call. Until then – keep climbing.