Episodes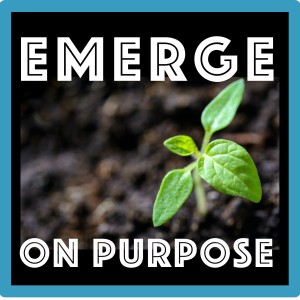 Wednesday Jun 22, 2022
Wednesday Jun 22, 2022
THIS PODCAST IS FOR YOU IF:
You understand that your leadership role goes well beyond supervisor, you understand that sales coaching comes with the territory and make the time, energy and effort to do it on a consistent basis. Why should you tune in? Suzette will share 4 best practices for sales coaches that are game changers; not only do they involve attitude and mindset but actually getting out of your comfort zone to roleplay! Let's sharpen the saw, shall we?
Listeners will understand how to set a coaching environment, subtle shifts to build a 'fail forward' culture and ensure your people can win, without you. If you're a sales leader - 8 days, 8 months or 8 years in - you will takeaway something from this!
0:01 Why Is Coaching Important?
5:08 How to Prevent Yourself from Rescuing Your Reps (for real)
9:00 What Clear Expectations Really Sound Like (Beyond quotas and territories) 11:28 How To Make Roleplay Less Scary
14:55 Understanding Internal Motivation (what's their WHY? - it may not be $!)
SaleFish LLC | Sandler Training Excels at Sales & Sales Management "How-Tos"
Are you responsible for building a robust pipeline and hitting a monthly quota? Do you feel stuck on how to connect the dots? We at Sandler SaleFish excel at the "how tos" in sales and sales management. Book a discovery meeting with us today.
A Discovery Meeting is a simple exchange of information to determine fit. A discovery between two parties, Nothing more. We've helped thousands of purpose-driven sales leaders just like you to shorten sales cycles, consistently meet sales forecasts, and roll-out proactive business development behavior plans that work.
Go to salefish.sandler.com/book-a-call. Until then – keep climbing.